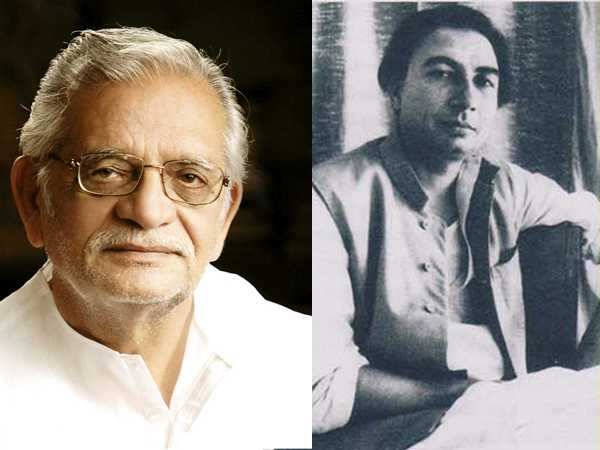 From one poet to another, Gulzar shares recollections of legendary poet/lyricist Sahir Ludhianvi with Farhana Farook
Source: www.filmfare.com/features/gulzar-remembers-sahir-13561.html
"Every poet who took to writing lyrics had to accept the medium. But Sahir Ludhinavi and perhaps, Pandit Pradeep, were poets whom the medium accepted on their own terms. Their poetry remained intact in the lyrics. DN Madhok (in the early '50s) brought in folk imagery and dehati (rustic) dialect like Jab tum hi chale pardes laga kar thes (Rattan). Kedar Sharma was also part of this period. But Sahir became a milestone. He broke the rhyme mould like 'pardes' and 'thes' and brought in an Urdu flavour to lyrics. He brought in fresh phrases – like Pedon ke shaakhon pe soyee soyee chaandni… (Jaal).
Majrooh Sultanpuri had accepted the medium and spoke in aam guftagoo (conversational language). Shailendra was a blessing for Hindi cinema. He could say something profound in a light-hearted way. But Sahir brought in a touch of maturity – Chalo ek bar phir se ajnabee ban jaaye (Gumraah). He got involved with the subject, felt the situation and conveyed it in his words. Like the songs Suno gajar kya gaaye (Baazi), Jinhe naaz hai Hind pe woh kahan hai and Jaane woh kaise log (both Pyaasa). His lines were loaded with meaning, like rain-bearing clouds. His lyrics had musicality. The choice of words was unique.
Sahir brought dignity to every lyricist with great vengeance. He was the first one to argue that when the film's name, the music director's name and the singer's name is mentioned on the records why not the songwriter's name? It's because of his insistence that Vividh Bharati started mentioning the lyricist's name. He demanded a rupee more than the music director. He worked with Ravi and N Dutta, struggling young composers then, and said, 'If my writing has power, the song will work'.
He used to live at Four Bungalows, then a very remote area where no buses plied. He was one of the earliest lyricists who had a Morris car. He stayed on the first floor of the bungalow, storywriter Kishan Chandra on the ground floor and I lived in the outhouse with my friends, paying Rs 20 as rent. We were only too happy to be in the company of Sahir.
He was a tall man and whenever I'd share a sher (couplet) with him, he'd put his hands on my shoulders and say, 'If I were to judge your poetry according to my age and maturity it would be unfair'. But he'd say, 'Talaffuz (pronunciation) sahi rakho. Talaffuz se hi Punjabiyon ke wazan bigad jaate hain (Punjabis tend to lose their impact with a wrong Urdu accent)'. Being from Ludhiana he spoke in Punjabi. But when he spoke Urdu, it was chaste.
There was romanticism in his poetry. His anti-war poem Parchhaiyan spoke of reality but was full of romance. The lover tells his beloved, 'Tujhse milna khushi ki baat hi sahi, tujhkar milkar udaas rehta hoon'. Or like the Taj Mahal nazm, 'Mere mehboob kahin aur mila kar mujh se' where he accuses Emperor Shahjahan for mocking a commoner's love.
The spirituality is distinct in the lines Rang pe kisne pehre dale… man re tu kahe na dheer dhare (Chitralekha). Even Hindi writers are not able to write so beautifully. And who can miss the idealism in Insanon ki izzat jab jhoote sikkon mein na toli jaayegi (Phir Subah Hogi)! Yes, he may have written Main pal do pal ka shayar hoon (Kabhi Kabhie) but for us he's har pal ka shayar.
Tags:
Gulzar
Interviews
Sahir Ludhianvi