Bollywood isn't exactly known for subtlety or realistic performances.
Every now and then, there comes a character that is too Over The Top, even by Bollywood standards. Unfortunately, when it happens, our top actors rise to the occasion, hamming their hearts out.
We decided to go back to some of the OTT moments of some actors.
Hrithik Roshan in Yaadein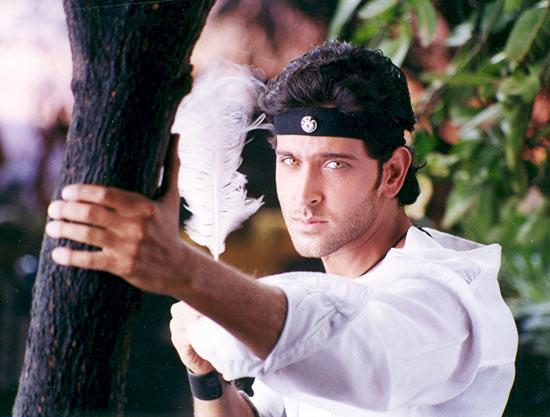 When Subhash Ghai was filming Yaadein, Hrithik gained unprecedented popularity with his debut film, Kaho Na… Pyar Hai.
Subsequently, what was initially intended to be a film about a father and his three daughters, turned into a Hrithik-Kareena lust fest.
It manifested on the screen as an enthusiastic Hrithik inexplicably contorted his face and body to play a passionate lover.
He danced like a possesed spirit as a young lover in the throes of passion and pined for her through clenched teeth.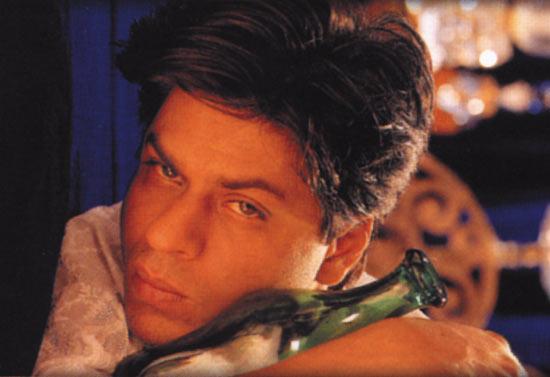 Making his audience cry comes naturally to Shah Rukh Khan.
But he went the extra mile with Sanjay Leela Bhansali's Devdas.
To his perpetually moist eyes and quivering lips, he added the nervous voice of his Darr stalker. It wasn't Devdas in the film, it was just a caricature.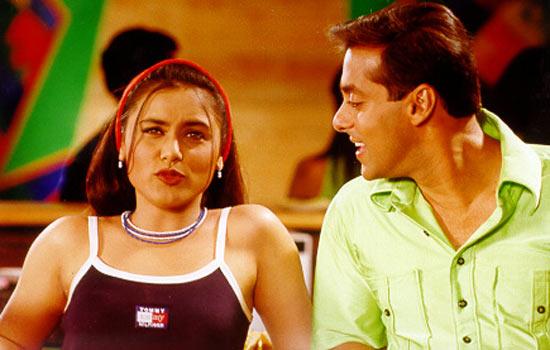 Salman Khan's Hero (the name of his character in the film) works for a courier company and wears colourful see-through vests.
In a tapori charcater that he's popularised over the years, Salman tried to portray a well-meaning goofball with little success. Hero talks with a weird accent and his idea of funny is outright juvenile.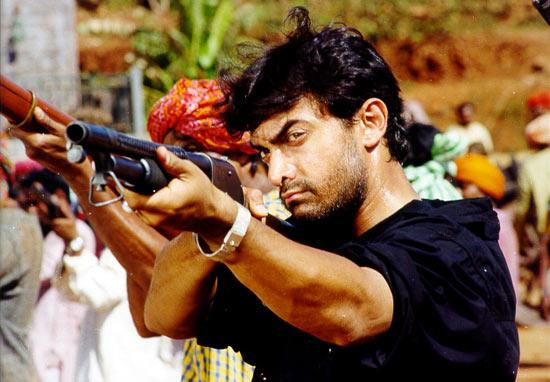 There are several reasons why Aamir Khan's 2000 film Mela bombed at the box office.
Apart from the other lead actors in the film — Twinkle Khanna and his younger brother Faisal Khan — who could barely act, Aamir was disappointing, to say the least, in this Dharmesh Darshan film.
Working with a hackneyed plot, Aamir's Kishan was the epitome of male melodrama.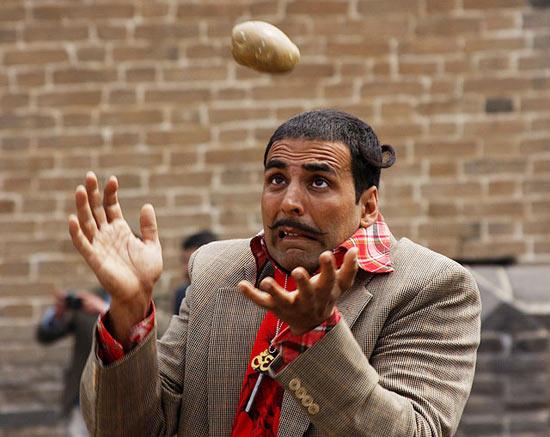 Akshay Kumar has gained a reputation of the king of bad comedies. And Chandni Chowk To China takes the place of pride in his repertoire of comedy films.
There's a difference between portraying a good-for-nothing charcater and actually being one.
We cringed as we watched him stumble through the film as Sidhu.
Tags:
Aamir Khan
Akshay Kumar
Hrithik Roshan
Salman Khan
Shah Rukh Khan