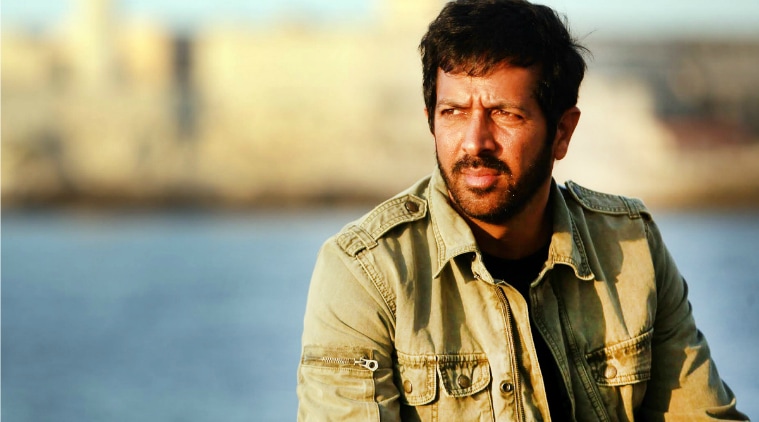 Kabir Khan's directorial films Ek Tha Tiger and Bajrangi Bhaijaan, both starring Salman Khan, have been some of the biggest hits of Bollywood in recent times. He is teaming up with the superstar for a third time in Tubelight. The filmmaker got candid about working with Salman and his life off the camera.
In all your recent interviews, you have described Salman Khan's performance in Tubelight, as five times better than his performance in Bajrangi Bhaijaan. How did you hit upon that number?
I wonder how that came (laughs), I don't know, it's just a figure of speech. I said it once and then I kept saying it. He's really gone the distance and pushed the boundaries in Tubelight. He's trusted me enough to go into uncharted territories. By far, it's his most endearing character. Maybe, the Bajrangi Bhaijaan experience allowed him to rethink what his audience expects of him.
You've always been open about the fact that when Ek Tha Tiger (2012) was made, you found it difficult to be on the same page as him. Now, you're making a third film together.
True. What I often say is that the turmoil we went through during the making of Ek Tha Tiger was necessary for us to make Bajrangi Bhaijaan. It was a clash of sensibilities, of aesthetics. I'm from a more real world, so to speak, he's from a world and time when there wasn't much of a premium on that — if it looks good, big and dramatic, let's go for it. I've always struggled with that because, sure, it has an impact, but how did this situation take place? As an audience member, I used to struggle with the lack of social and political context in mainstream Bollywood films. They seemed to be set in some kind of la la land. How do you write a character without any context? We have to find some way of telling our stories, use a logical route. So, when I began working on Ek Tha Tiger, that was the struggle, and Salman and I had to work through it.
But the reason why I remained friends with Salman after that film is because, during the entire shoot, he never pulled the superstar card. He didn't say, 'Dude, you've only made two films. This is my way or the highway.'
You've embraced a sort of middle path now. You make commercially successful films but they always have a fairly political core.
Yes, that's there with all my films. My first, Kabul Express (2006), was a small film, and was based on my experiences as a documentary filmmaker. Then, for New York (2009), which is my first mainstream film, I approached Aditya Chopra and said I wanted to work with a political backdrop, post 9/11 America. Everybody around me said politics doesn't sell. Adi read the script and said, 'I'm apolitical, but I can understand the politics needed to go ahead in the story'. And strangely, New York did really well at the box office.
It showed me that maybe, we are underestimating the audience. If a film is only about politics, they'll get bored. But, if the politics is in the background, has a bearing on your story and is not shoved down their throats, then they will follow the characters into any world. With Ek Tha Tiger, I lost the politics in the masala. But, in Bajrangi…, I was finally able to put together what I'd been struggling to do for a while.
What was that?
A real context, that doesn't jar with mainstream storytelling. What happened with Salman and me is that we thought that either our sensibilities can bounce off each other or they can clash. I think, now, I have understood Bollywood storytelling — there's no formula to it. Yes, you pitch the dramatic and the emotional quotient a little higher than you normally would. But, if you're going to talk about politics or send out a message, make sure it's in the subtext. I keep going back to Bajrangi…, but there's a song in it. At face value, it's probably the most entertaining song in the film, the Chicken song, but it is also the most political song — the Chaudhury dhaba is actually India, it talks about what has been happening in the country. If I can make a film that is political, but still has the audience leave the cinemas smiling, I've won the battle.
You've just signed up with Amazon Prime Video to make an original show about the Indian National Army (INA). What's the story?
I feel the INA is the most fascinating part of our contemporary history that wasn't told before. Now, there are quite a few projects and I think it's because the audience wants real stories. I got into the subject 20 years ago, and then, I made a documentary called The Forgotten Army (1999). The INA's cry was 'Chalo Dilli' and I looked for surviving members of the INA. I found two — Gurbaksh Singh Dhillon, who was tried at the INA trials at Red Fort at the end of WWII, and Captain Lakshmi Sahgal, who was the commander of the Rani of Jhansi regiment. For three months, we drove through Malaysia, Thailand and Burma, retracing the route of the INA from Singapore to Delhi.
What's the game plan with the series?
Initially, I was planning it as a film but then I thought that this is an idea that lends itself much better to a mini-series. I'm adapting the raw material from my documentary into an eight-part series; each episode will be 40 minutes. We will have an international cast and we hope to use a soundtrack that is derived from the INA's songs. A lot of people think that a web series is somewhere between films and television, but, actually, the scale of this show is more than two of my biggest films put together.
In the last year or so, you've shared your opinions about the industry and the government on social media. Have you ever thought of holding back like so many of your contemporaries in Bollywood have done?
People do tell me to hold back, but I don't believe in that. I am making films, making content for the most powerful medium in this country. I need to be able to put my politics out there — and, I need to be able to support those politics off camera. Unfortunately, today, the liberal voice is always the meeker one. I think we should scream as loudly as the lunatics out there, and not say 'Forget it, it's not worth it'. It is worth it!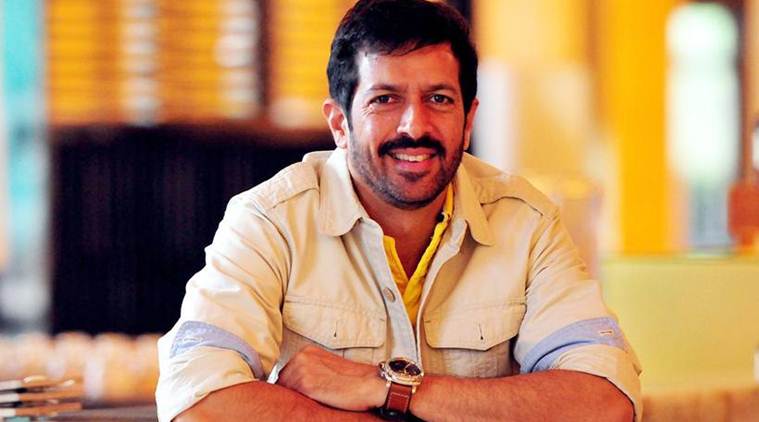 I don't think we're far away from a day when we'll be told something like, 'In one scene, a man is eating a kebab, remove it'. During Bajrangi…, when Om Puri's character says 'Jai Shri Ram', somebody said, 'Hata do, bura lagega (Remove it, it will offend people)'. I asked, who will it offend? I was told, 'Muslims'. I'm also a Muslim and I didn't see what was offensive about it. I watched the film at Gaiety in Bandra, on Friday morning — 80 per cent of the audience were working-class Muslims — and when that scene came, everybody cheered.
In a recent interview, you said 'Dissent does not mean a lack of patriotism', and your work today is addressing the themes of nationalism and patriotism. Comment.
I don't understand the political climate right now. The greatness of this country lies in the ability to debate and discuss anything and everything. Today, a very clever narrative has been spun, that if you say anything against a ruling party or government, it means one is going against the country. Since when did a political party start representing this country? You say something, they'll say, 'Pakistan chale jao' (Go to Pakistan). India has been around for several millennia!
Tubelight was Om Puri's last Hindi film. What was it like to work with him in Bajrangi Bhaijaan and Tubelight?
My relationship with him has been a special one. I really wanted him to play the Taliban chief in Kabul Express, but he had a severe back problem at that time and his doctor had advised him against the project. But I kept in touch with him. In Bajrangi…, when this cameo came up, I went to him. He loved the story and the character, but he said, 'Kabir, in your next film, you have to give me a better role'. So, Tubelight is that bigger, better role. You know, he had so much Punjabiyat in him — big smile, big hug in the morning, he was just so lovely. It was a shock for us when he passed away (in January).
2016 was a good year for Bollywood. Is there one film that you wished you could have made?
Dangal. It's based on a true story and just the kind of film I love. I want to work with a lot of people but Aamir Khan is on the top of my list.
Interviews
Kabir Khan
Salman Khan
Tubelight