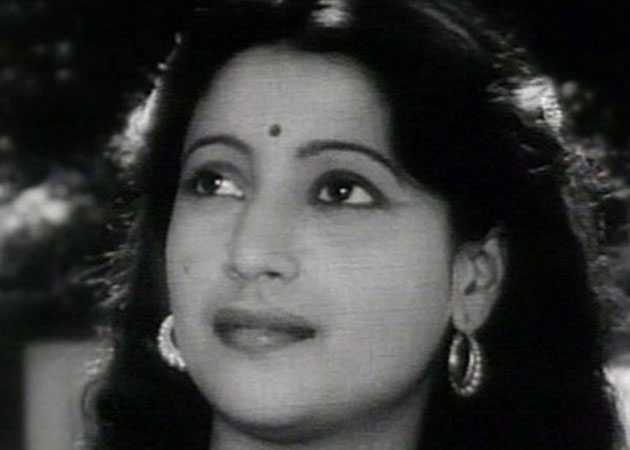 Legendary actress Suchitra Sen, one of the leading lights of the golden age of Bengali cinema, died in Kolkata's Belle Vue Clinic at 82 today.
The actress had been in hospital since December 23, being treated for a respiratory tract infection. She was dependent on oxygen support and grown very weak over the last few days. Ms Sen began her career with the unreleased Bengali film Shesh Kothai in 1952 and is known to Hindi film audiences for her roles in Bimal Roy's Devdas (1955) and Gulzar's Aandhi (1975). With actor Uttam Kumar, she made up one-half of Bengali cinema's most beloved screen couple, delivering hit films such as Harano Sur, Sagarika, Chaowa Paowa and Agnipariksha.
Suchitra Sen most acclaimed performances were in the Bengali films Dweep Jele Jaai (1959), in which she played a psychiatric nurse involved with a male patient, and Uttar Falguni (1963), in which she played the double roles of a courtesan and her lawyer daughter. Ms Sen was also the first Indian actress to be awarded at an international film festival, winning Best Actress for Saptapadi at the Moscow Film Festival in 1963.
After her 1978 movie Pronoy Pasha flopped, Suchitra Sen retired from public life, living a life so reclusive that she allegedly refused the Dadasaheb Phalke Award in 2005 because it meant making a public appearance.
Suchitra Sen was married to Dibanath Sen, scion of one of Kolkata's most prominent business families. She is survived by her daughter Moon Moon and grand-daughters Raima and Riya, all three actresses.
Aandhi
Devdas
News
Suchitra Sen
Uttam Kumar