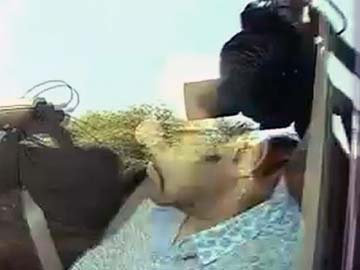 Actor Salman Khan was so drunk that he fell down, then got up and ran away from where his car ran over a group of people in Mumbai in 2002, testified a survivor in court today. One person died and four were injured in the accident.
Mr Khan, 47, was present for the hearing in a Mumbai court today.
The witness, who was injured in the accident, said that he saw Mr Khan getting out from the driver's side of the Toyota Land Cruiser; the actor's lawyers have argued for nearly a decade that he was not at the wheel.
One of the witnesses who identified him in court has complained to the police that he received a threatening call two days ago. The court will take it up in the next hearing.
It was past 2 am when Mr Khan's car drove onto a pavement in suburban Bandra and ran over a group of people sleeping on the road.
In December, a Mumbai court ordered a fresh trial for Mr Khan, who is accused now of culpable homicide in the hit-and-run case and faces upto 10 years in prison if convicted.
He originally faced lesser charges of rash and negligent driving.
In 1998, Mr Khan spent a few days in prison for killing blackbuck deer, an endangered species, in Rajasthan.
News
Salman Khan