Office Space turns 20: How the film changed the way we work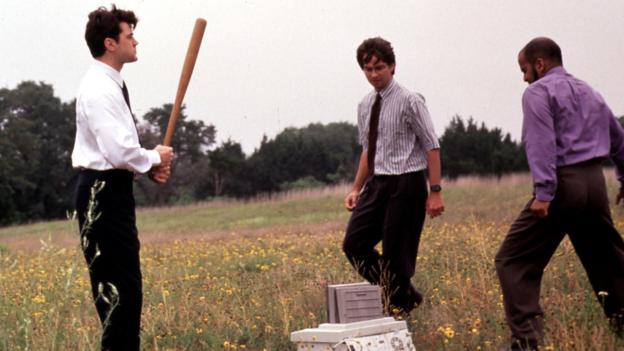 In 1999, the film masterfully spoofed how office life could be simultaneously mundane and ridiculous. What's different today?
Source: www.bbc.com/capital/story/20190205-office-space-turns-20-how-the-film-changed-work
Tags:
Office Space
Related Articles
sputnik

, , Articles, Promos, 0

---

https://timesofindia.indiatimes.com/entertainment/hindi/bollywood/10-Bollywood-movies-you-must-see-before-you-die/photostory/25816942.cms

Milind

, , Articles, 2

---

A panelist on a recent TV debate – seemingly convened to declare Shah Rukh Khan guilty and deranged with...

narad_muni

, , Articles, 17

---

Stars & Genres: Finding The Fit Posted on April 29, 2012 Horses for courses. Yes, it applies to film...

aryan

, , Articles, 3

---

Agent Vinod and before that Aazaan travelled half the globe and there were millions spent in pitching these films...

sputnik

, , Articles, 2

---

As newly independent India evolved at breakneck pace, so did it's cinema. The Fifties were the golden age of...