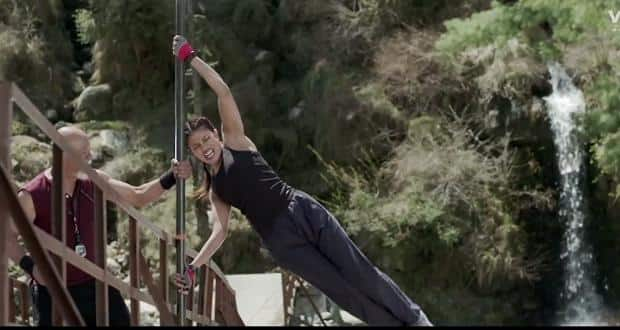 Right since the hammy first look of Priyanka as Mary Kom came out , I was wary of the film. But since the topic interested me i was hoping to be surprised.
That Mary Kom was made just because Bhaag Milkha Bhaag became hit is well known. But whats not known is how careless Priyanka Chopra and the makers were while making a biopic on a boxing legend. Mary Kom is just another tragedy of poor film making in Bollywood just like BMB was. BMB had Farhan Akhtar looking like Rocky Balboa and playing Milkha. Here Priyanka plays Mary Kom but looks more like Fashion/Don 2 look. Farhan akhtar did not have to build six packs and biceps for playing Milkha but he did. Here Priyanka Chopra needed to build biceps and six pack but she has the body of a size zero model and not a boxer. Her shoulders are timid, her stance is poor and her boxing technique is laughable. Her shoulders keep moving like a wannabe amateur every time she throws a punch.
But Priyanka is not the only bad thing about the film. The director has written a poor screenplay and the fight scenes are worse than Bobby Deol's Apne. You don't feel anything when Priyanka wins. In fact none of the fights are choreographed beyond 1-2 mins and they are extremely poor. When Priyanka is cast as Mary Kom, you know the film doesn't care about authenticity. So why not at least cast a good villain? Why not cast someone like Ronda Rousey? May be the makers knew Priyanka will never look convincing beating that kind of opponent in the end. Because she is so insincere and unprepared in this film. Just like BMB there is silly dramatization about her child's surgery coinciding with her final match and how it traumatizes her to under perform.
Tags:
Mary Kom
Member Reviews
Omung Kumar
Priyanka Chopra
Reviews