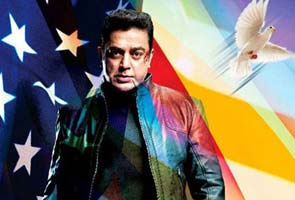 Chennai: The Tamil Nadu government has decided to ban the screening of actor-producer Kamal Haasan's film Vishwaroopam in the state till further orders. Highly placed sources in the government told NDTV "district collectors have been orally instructed to pass appropriate orders and to make sure advance booking is stopped". The Rs. 95 crore film, Kamal Haasan's most expensive ever, was slated for release this Friday on around 500 screens in Tamil Nadu alone.
The Tamil Nadu government's move comes after Muslim organisations expressed fear that the "film could disturb communal harmony" after watching a show, specially screened for them, a few days ago.
But Kamal Haasan had time and again denied allegations that the movie is against Muslims. Recently the actor told NDTV "in fact after watching Muslims would love the movie".
The run up to Vishwaroopam's launch remains chequered. First the actor had to abandon his dream premier launch of the movie on Direct To Home (DTH) following opposition by theatre owners that the move would affect their revenues, after which Kamal Haasan decided to launch the film on DTH a week after theatrical release.
However, sources in the industry say there could be more than what meets eye in this development. Some say the real issue could be over the tussle for acquiring television rights of the movie.
Kamal Haasan
Vishwaroopam